Most of this week was audio work… most of this month was audio work, actually! Turns out it's a lot of effort if you want to do it well (but totally worth it.) I'm saving a big audio blog for another day so in the meantime, here are some improvements I've made to Wryn's sprites between all the audio!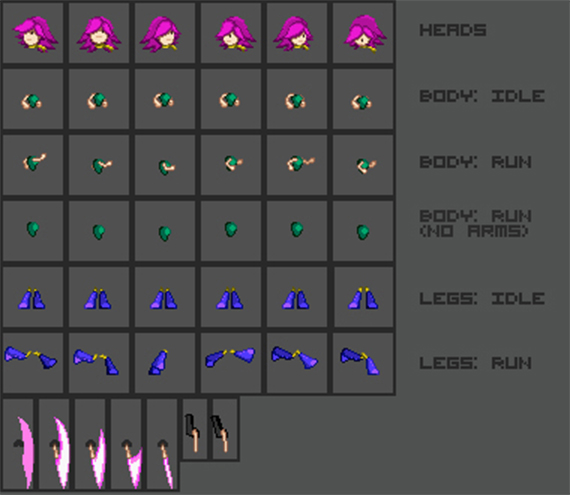 In a previous blog post, I showed that Wryn is divided into pieces, allowing all her body parts to animate independently. Well, I've taken it a bit farther.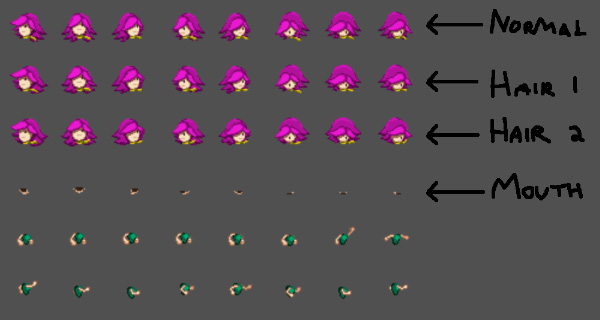 Now she's got three head variations, as well as mouth sprites?? Wha…??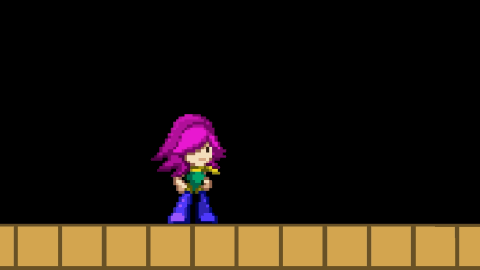 First up, the mouths — Wryn actually has a voice in this game! Don't worry, no spoken dialogue (I don't think it fits, at least) but she does have vocalizations. I find it lame when game characters speak without moving their mouths, so I added this detail to make it more cohesive and "real".