Back to business as usual this week! Still on the third-last level unfortunately, but I guess a longer development period is the cost of better production values. One of the many things eating up development time is all the little cinematic moments in the game, some of which I worked on this week and thought I'd get into.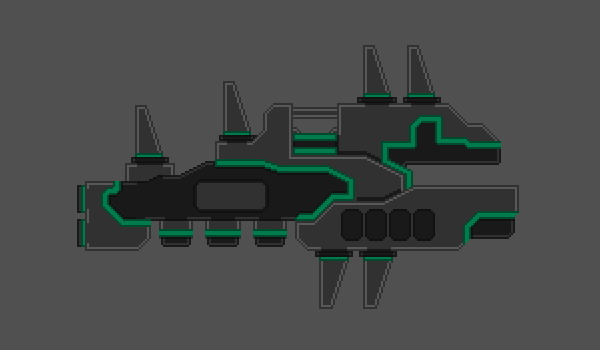 Here's Valentine's warship that we all know and love. At several points in the game you're going to be seeing it up-close, so this week I worked on the larger, more detailed version of the warship.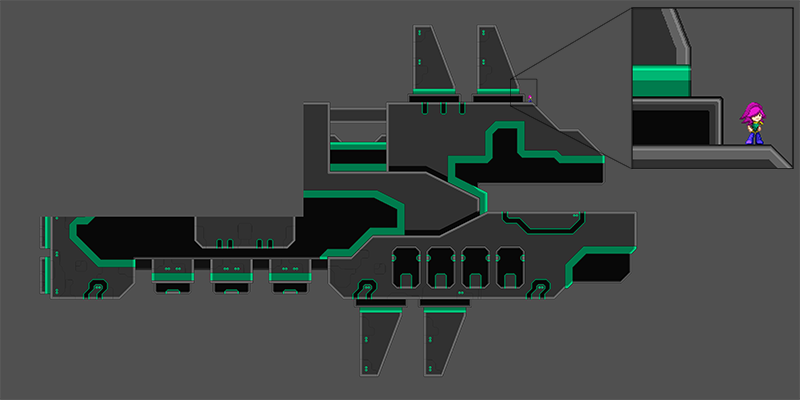 This is the big version! I created most of it, but didn't bother with parts of the ship you'd never see. Anyways, this thing is huge! If I just saved it as a single image it'd need to be a 4096×4096 texture, which just seems insanely wasteful — so I worked a little sneaky game dev magic instead.