You didn't think I'd actually do it, did you? How does it feel to be WRONG — here's what I did this week!
Interior Scenes
As planned, I worked on the layout and enemy placement for the first level! The level takes place in a city, not just the rooftops, so I had some interior scenes to put together.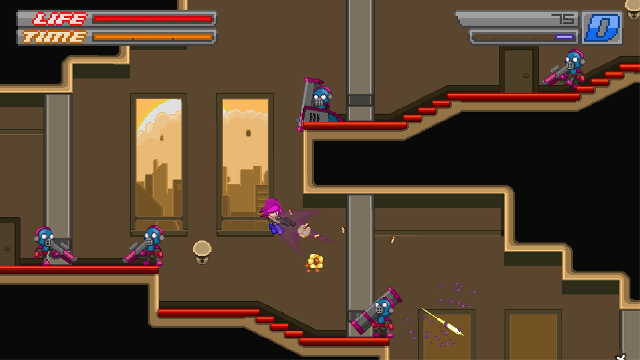 You can also see some of the new enemy characters there! They're the ground troops leading the assault on the city. Maybe I'll do a whole post on them in the future, but for now I'll say that I'm pretty proud of how they turned out. Like Wryn, they use a combination of skeletal animation and sprite animation, so I can mix and match different heads, bodies, weapons, etc. while using the same animations across all variations.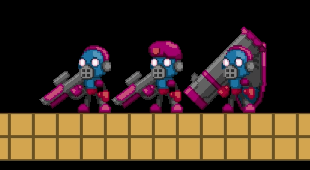 Of course, ones with different heads, items, etc. have slightly different abilities… although they all die pretty quick so if you're good you might not even notice, haha. I tend to prefer minor enemies in Bleed as a palate cleanser more than anything else.