I took it easy at a family cottage this week, but I still got work done! I mostly fixed up the environment art for the fifth level, which takes place inside the warship itself. Every time I make environment art and tilesets, I create little sample test rooms to try them out, like this: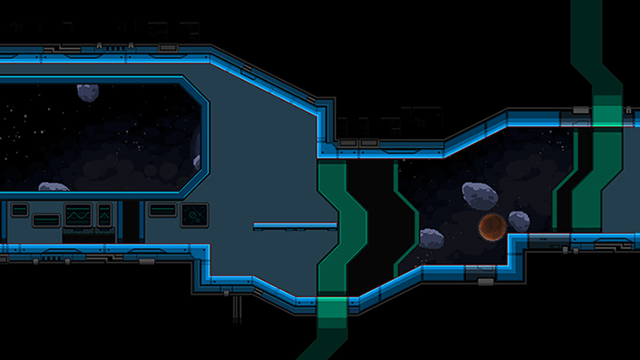 It's okay, but I think it's too busy and lacks contrast. It also doesn't seem visually connected to the previous level, which is the warship's exterior.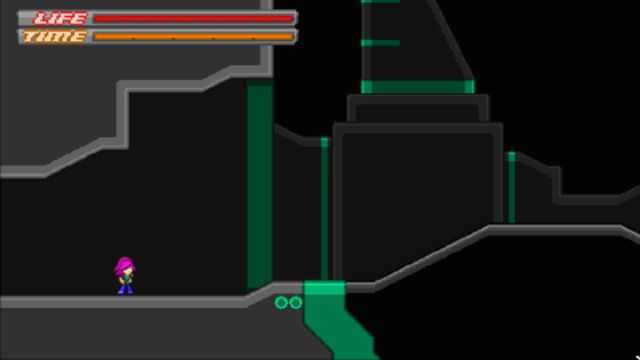 I want the colour scheme and the general look to be different to keep things fresh and make it clear that you've reached a new level, but I also want it to seem like the two areas are related.