Hello again! Last week we talked about the basics of Bleed 2's Endless Mode, and this week I'd like to start going a little deeper. One of the first challenges I ran into was how to make the randomly-generated levels feel varied and interesting, and I tried to solve this in a variety of ways.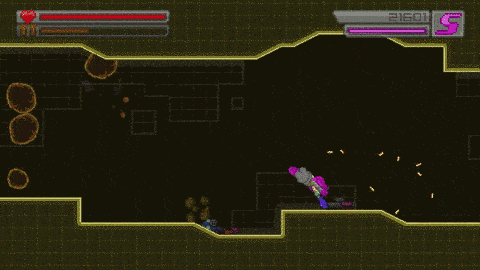 First, the design of the chunks (the building blocks that make up a level.) Maybe this is obvious, but I tried to make sure the gameplay within every chunk was unique in some way, mainly through the architecture and hazard usage/placement. Some chunks are narrow and cramped while others are open with a missing a roof or wall, some use lots of ramps while others feature pass-through platforms… you get the idea.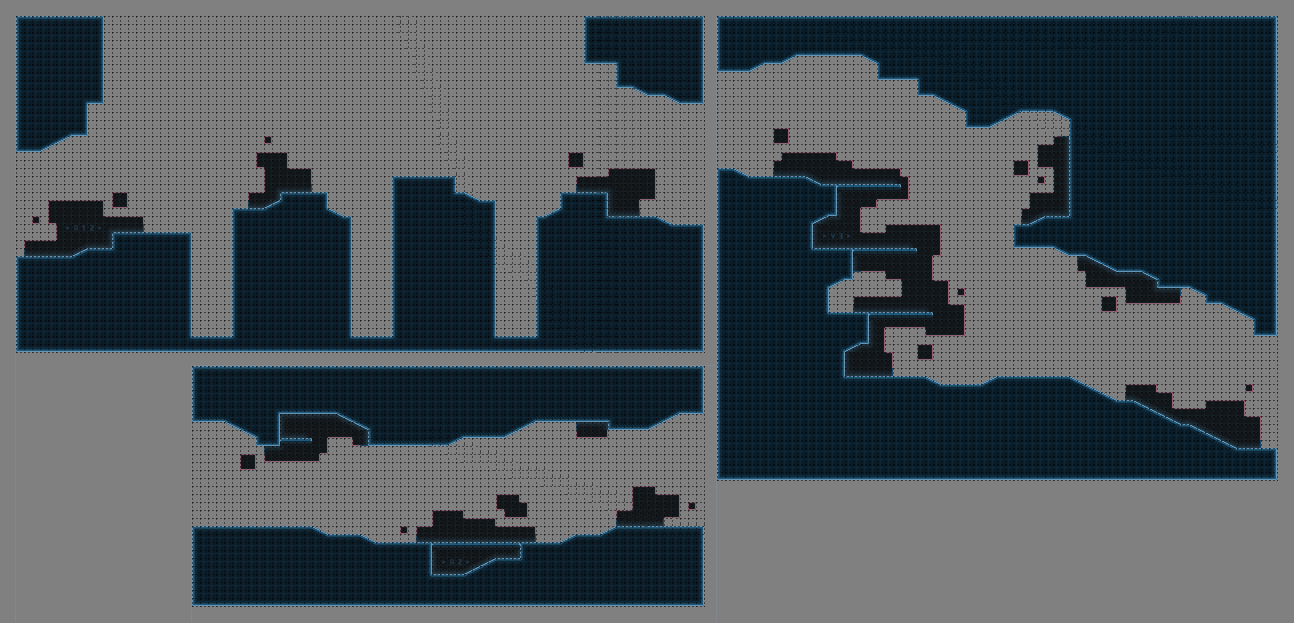 Same thing with the kinds of enemies and how they're used (one chunk might mainly use grenade enemies while another focuses on turrets… etc etc etc. This is really important too, but I'll be getting into enemies a bit later.) Not all of the differences are so extreme, but every chunk provides something the others don't, and I think the moment to moment contrast helps keep things fresh.
(By the way: in one of the examples above, you can see pits that extend way down to a floor. In the actual game, the floor is off-screen, so they look like bottomless pits. You get damaged and teleported back to safe ground before hitting the floor, so nobody will know the difference! This is to stop you from falling through to a different chunk, or coming back up through a chunk with an open ceiling.)