I finished the third level this week, hurrah! I'm not going to show any more of it for now… of course it'll be displayed eventually, but keeping some surprise in the game is important to me and there's a long long way to go.
Instead, I'd like to list three new things I'm toying around with for Bleed 2.
Taunting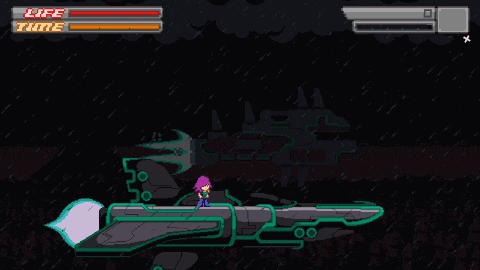 The first one is taunting! I think mugging for the camera fits Wryn's character rather well, even if I'm not positive what purpose it serves. Right now taunting gives a large boost to the style meter but suffers extremely diminishing returns on consecutive taunts. I had already taunted once or twice before recording the gif, and you can see it does practically nothing at all. If nothing else I think it's a silly fun move to have in there.