I've wanted to attend GDC for a few years now, but I've always been hesitant. I hear many game devs talk about what a great and inspiring time it is, I see all my Twitter dev pals posting about the fun they're having when they go — it sure sounds incredible, but I always doubted whether it was worth the time and money. Every year I'd spend waffling up until the last moment deciding should-I-shouldn't-I, but this year I resolved to just go and see for myself whether it was worth it. Maybe this post will help someone else decide the same questions! I'll start with the cost, weigh that against the various reasons for going, and close out with my final thoughts along with some general tips and observations.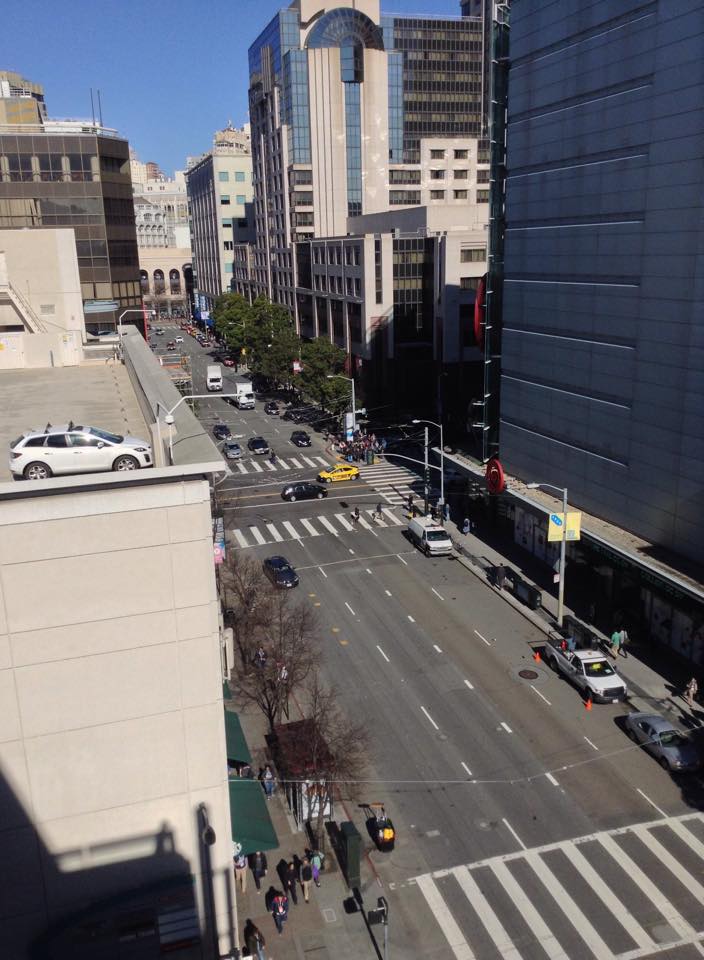 Let's start with money: GDC is expensive. It cost me $1,500 to go, and I was being relatively cheap about it. I only stayed for four days (many seem to stay up to five or seven) and I stayed in the "indie hostel" (the HI San Fransisco Downtown hostel, which is full to brim with indie devs during GDC.) I also bought the cheapest pass, the Expo pass, which gets you into the expo hall, the IGF awards, and a very VERY limited number of talks. For reference, if you want the All-Access pass, you can add another $2,000 to the total (no, not a typo.) I could have saved more money by getting connecting flights and skipping the pass altogether (some people do this, focusing on the social aspect) but I wanted to not be too stressed, and to get at least a bit of exposure to every aspect of the experience.
So, with the cost established, what are the reasons to go to GDC as an indie? I've seen a few, namely: to meet up with dev friends and party, to go to talks and learn, to get inspired, to network, and to meet with and pitch to developers and publishers. I'll go one by one and describe my experience with each aspect as best I can!