Whew! NOW it's done! Bleed 2 is out. What a trip. It's got some very kind coverage from places like Hardcore Gamer, Destructoid and Attack of the Fanboy, and overall I'm really happy and relieved at how it's been received!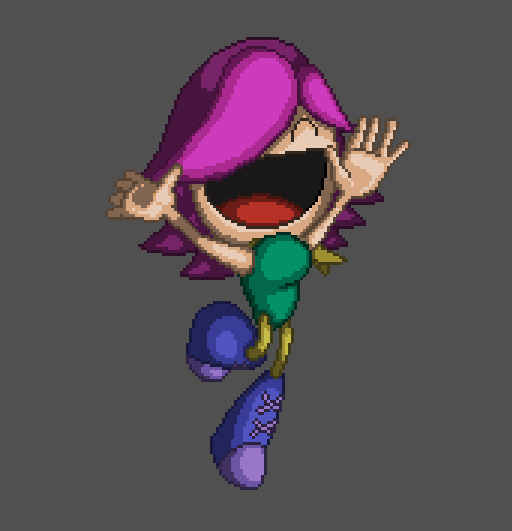 The launch certainly went better than the original's (when I accidentally shipped an .exe that was only playable by like 10% of the user base, and then didn't find out for hours because I decided to go for a celebratory lunch, oooooops.) People have still found bugs I wish I caught (and every new one found is another knot in my stomach) but I've been working hard at fixing them and I think I've got all the critical ones now — and so far I've managed to keep replays intact, too! Sweet!
If you're wondering what it's like to launch a game, it's seriously overwhelming, in both good and bad ways. My Steam account, Twitter and inbox has been absolutely slammed — I've answered (or at least looked at) at least 200 emails alone this week. There were some incredibly kind messages, a couple rather unpleasant ones, and the rest was either people reporting bugs or (the vast majority) requesting copies of the game. It might not sound like much work, but it somehow is! There are a lot of key scammers out there, and you gotta hustle if you want to avoid getting taken advantage of. I fell for a lot of it back in the Bleed 1 days, but I'd like to think I'm a bit more canny now.