This week I got audio working in the game, as planned. Creating music and sound effects takes me a very long time, so for now it's re-used audio from the original Bleed. My goal is to create a functional demo first, and then spend whatever time I have left over making it polished and fresh.
I did add one new feature to my audio setup: sounds now fade the farther off-screen they originate. When a sound plays, I just measure the distance between it's origin and the camera. Within a certain range (basically, enough to encompass any sound on-screen) they play at max volume, and after that they fade until they don't play at all. It's simple, but I like the effect.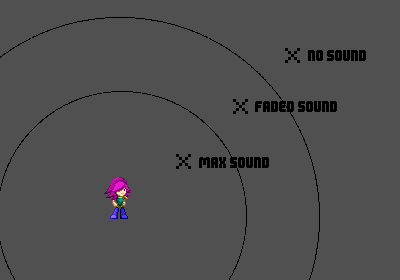 I also got to work making the menus for the demo! Just like the audio, they're pretty rough, but I don't need them to be complicated or ultra-detailed right now, I just need them to be there.
We got your main menu: