This week I finished writing and implementing all the vital dialogue, and started finally, actually testing Bleed 2 on Steam!! Exciting times!! The number of bugs that were revealed was… large. Here's some descriptions of builds I've uploaded in the last few days: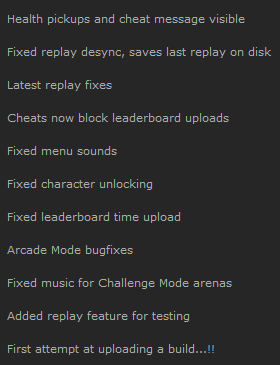 So up until a few days ago, Challenge Mode arenas had no music. Your scores weren't being sent to the leaderboards when you beat Arcade Mode. You could click a locked box on the character select screen and it'd let you play as them anyway. You could run through the game with "infinite health" on and it'd let you submit the score like it was the most legit thing ever. Etc etc etc. Before this week, I honestly thought I'd found all the bugs in the game! Not so much.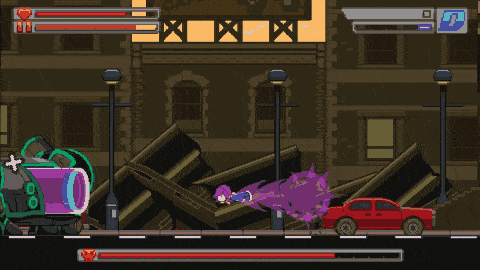 In addition to those bugs, some other interesting exploits(?) were brought to light — for example, the pistols/katana combo weapon.