It's that time of year again! Where I intend to give myself a vacation — it's the freakin' holidays, man — but end up working on replays instead (I REALLY want Bleed 2 to have them) which led to finding and fixing tons of bugs. I also gave my to-do list of features/polish one more look to see what big items were left to be done. Whee!
First: the to-do list. Other than bugs it's basically all cut. The past few months I've been chipping away at the list, implementing bits of polish and features in-between big items like art and bugfixing, and all that's left at this point are incredibly minor and superficial items. Maybe if I have time to sneak a few in I'll add them, but most of them won't have a tangible impact on the game's quality and will carry the possibility of introducing bugs, so they just don't seem worth it. An example of a simple addition I made recently was an indicator to highlight your entry on the leaderboards. It's useful, and also removed from the core game enough that I feel more than comfortable putting it in.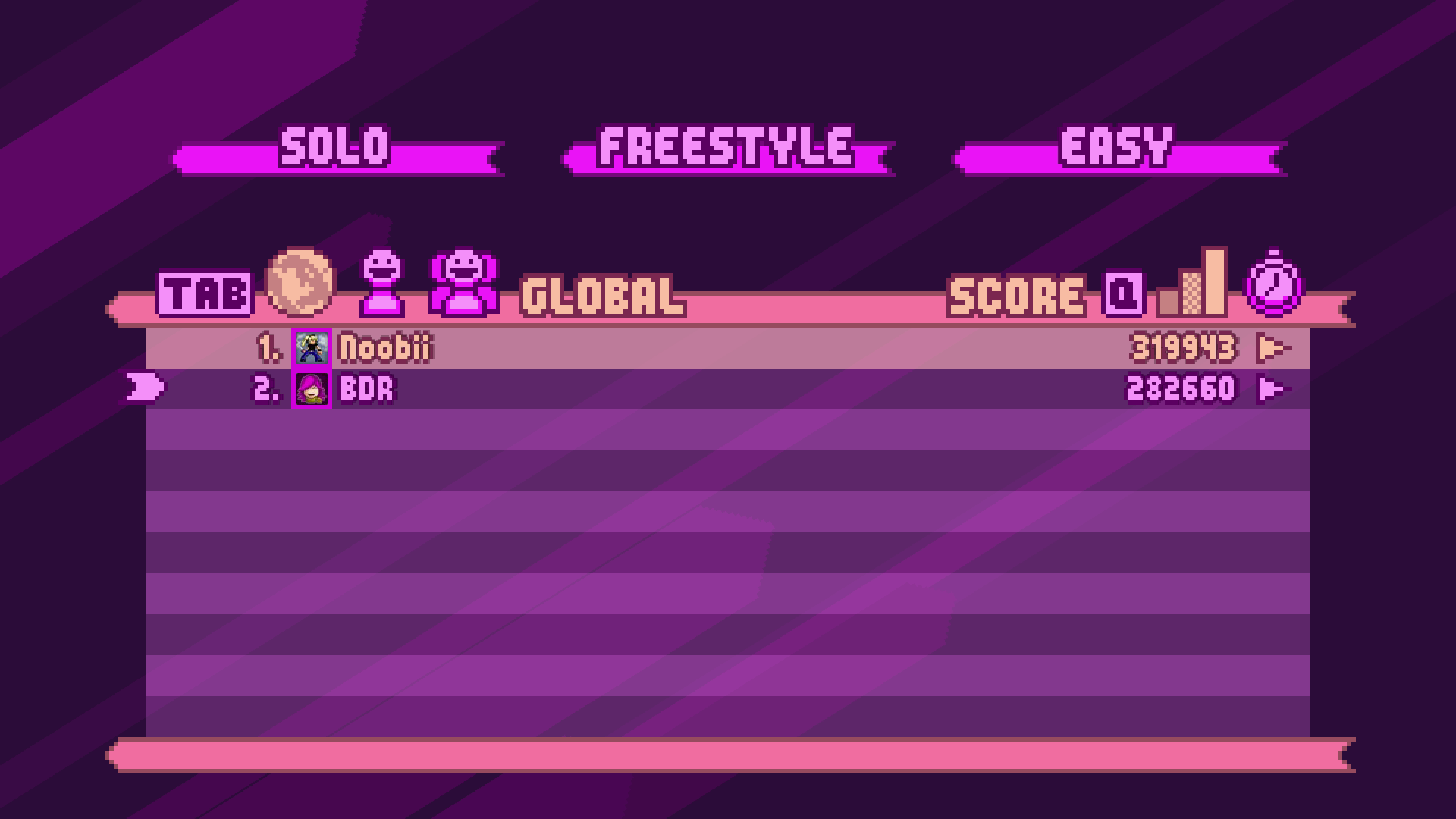 With that done, I gave fixing replays one more shot. Since their breaking is so hard to reliably reproduce, the game had to be played a TON, which also gave me a chance to do lots of balancing/refining on the unlockable weapons and characters — and to find oodles of bugs.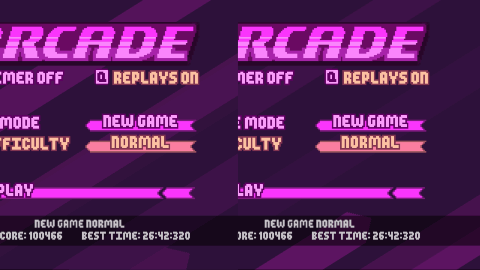 A HUGE problem I found is that many things weren't being properly reset when you started a game, including the camera and the player. So starting an Arcade Mode run while holding the jump button down (as shown above) could result in two different outcomes, depending on if the player was last in the air or on the ground. Likewise, the camera's last position was affecting its position at the start of a new game. These things might seem minor but they really aren't, because they cause a butterfly-effect that quickly breaks the random number generator and ruins replays. It also allowed for a divide-by-zero error under specific circumstances which messed all kinds of things up.