To any who don't know: "localizing" a game is the act of changing it to work in a different language or region. It could be as simple as translating all the text in the game, or as involved as redoing all the voice acting and lip-syncing, or changing the script/images/3D models/etc to fit better with the new culture/language. TO BE ABSOLUTELY CLEAR, Bleed 2 isn't being localized AT ALL (at least not right now) — it's an involved and expensive task, while I'm just one English-speaking dude who's resources are limited.
That said! This week I made basic text translations possible — and hopefully, easy. For example, here's the main menu run through Google Translate to German (definitely NOT the way you want to localize a game. Apologies to any German speakers, I'm sure this isn't correct!)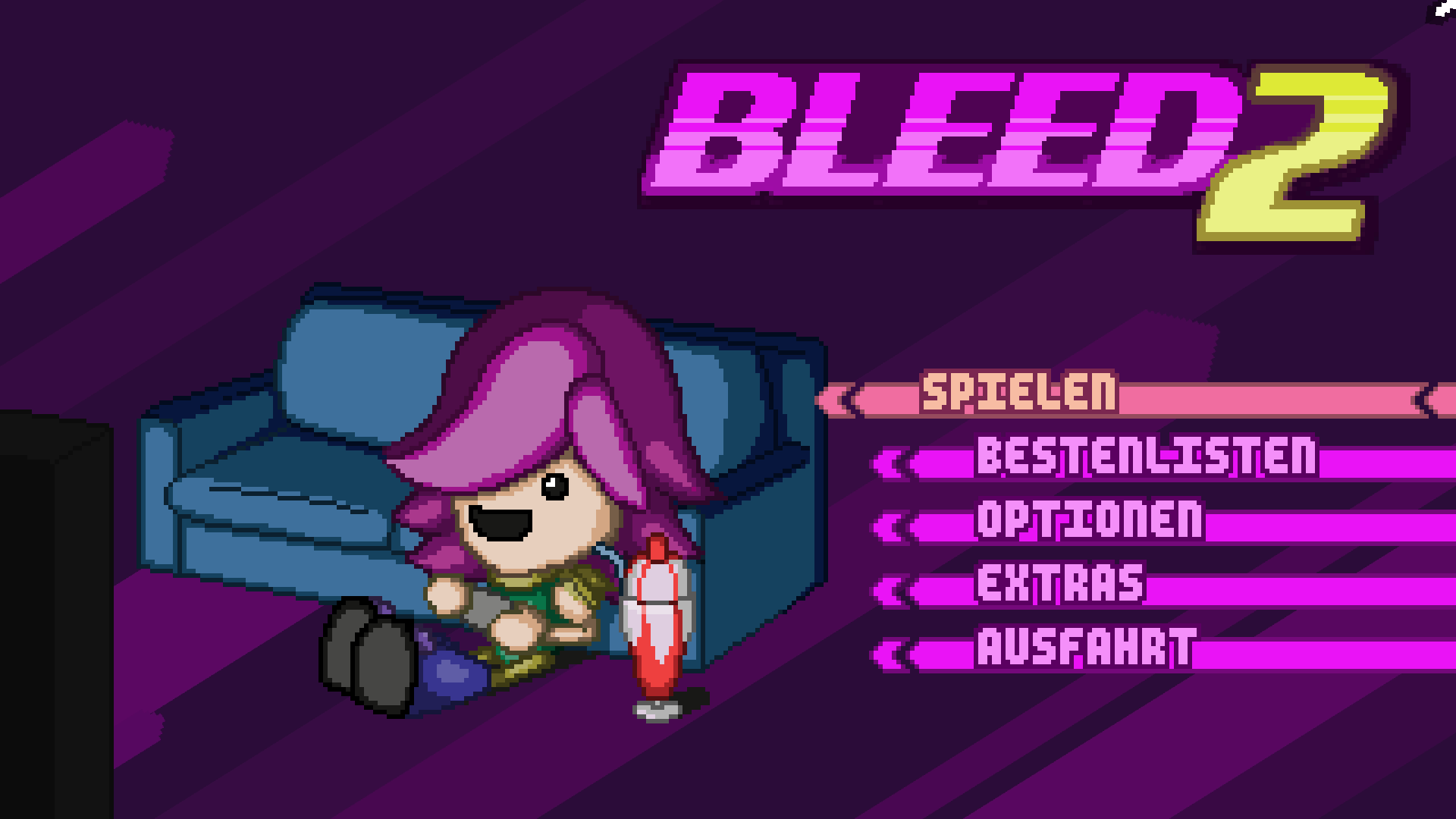 Still, it shows you can change the text!! Most of the text in the game used to be hard-coded, but now it's all stored in an easily readable, easily editable text file, looking something like this: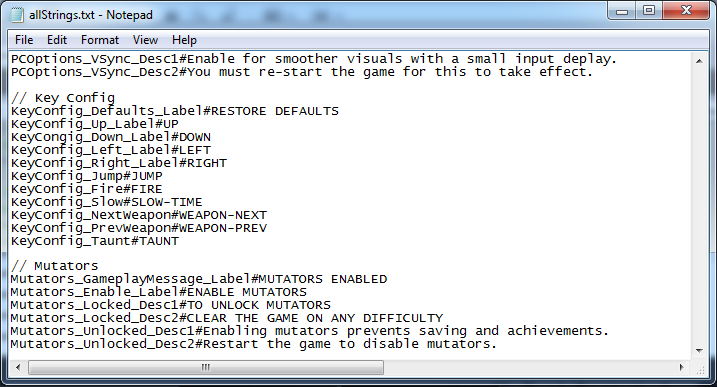 It's not a perfect solution — some elements (for example "BLEED 2" on the menu shown above) remain as images, so they can't be translated in this way. Still, there's been a fair amount of fan interest in translating the game, so I hope what I've done is enough to make someone (or a few someones) happy.
There was more to it than "okay all the text is in this text file now" so of course you get to read about some of the bumps, yaaaaay!